---
---
Sashko's phone alarm from Kocani rings at 5:10 am sharp, when he wakes up to get ready for another day at work. He is a worker in one of the foreign investments in Eastern Macedonia, where the day should bring a daily fee of 500 denars.
"I earn 12,000 denars salary. I work 25 days a month, it means every Saturday. One week first shift, the other second and then third shift", complains 33-year-old man from Kocani.
Sashko works 8 hours per day or 200 working hours per month.
"200 hours for 200 Euros", Sashko comments bitterly.
In the last parliamentary elections he voted for someone to represent him in parliament. His MP also earns 200 Euros, but unlike Sasko, he earns that money in just one day.
According to the analysis by the Centre for Investigative Journalism SCOOP Macedonia, under the Law on Free Access to Public Information, the average cost that one MP makes per day is 11,913 denars.
The table shows that least active MPs are the leaders of DPA and DUI, Menduh Thaci and Ali Ahmeti. Thaci has never appeared in the Assembly, while Ahmeti appeared only 4 times within the whole year.
"It is a shame. I think these leaders use parliamentary immunity so that they cannot be arrested, and not to represent citizens' interests", says 64-year-old pensioner Dragi Petrovski from Skopje.
Most regular lawmakers last year were the MPs from other towns: Ramis Merko, Gjoko Kamchev, Suzana Sekulovska, Magdalena Manaskova, Trajcho Dimkov and Slavica Lasovska.
400 Euros for a discussion
Last year citizens paid 24,000 denars for an average discussion in Parliament. But that is just the average. Menduh Thaci, Ali Ahmeti and Risto Manchev have not uttered a word from the parliamentary rostrum.
Similarly, Musa Ibraimi, Selvie Saliu, Ivan Stoiljkovikj, Avdija Pepikj and Hazbi Lika used the rostrum only once within the whole year.
According to the former MP and Speaker of the Parliament Tito Petkovski, MPs' efforts for voters are very low.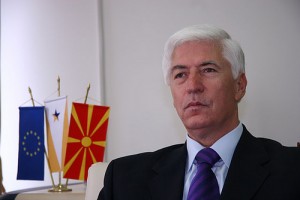 "MPs do not deserve the salaries they receive. In our Parliament there is no expression of views or opinions. There is only voting and nothing else. The link between MPs and voters is lost. When that connection is lost, everything else is abuse", says Petkovski.
Pavle Trajanov, MP of the Democratic Union and its president, thinks that MPs should be paid, but need to do their job.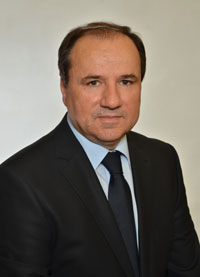 "If we compare these salaries with citizens' incomes, they are high, but to perform government functions certain officials need to be paid", says Trajanov.
Goran Sugareski and Solza Grcheva have most rationally earned the money, speaking 157, that is 160 times. Each time they want to speak it costs the country around 100 Euros.
Pressing a button for 1.400 denars
SCOOP Macedonia calculated how much citizens pay each time the voting button is pressed. Last year MPs voted 100,292 times. This means that with each press on average he/she charged 1.450 denars. But that is just the average. Table 3 presents data on how much voting per MP costs.
Table 3. Cost of voting
Most expensive is the vote of Hazbi Lika, for each press he received 142.000 denars, and voted only 6 times, followed by Ali Ahmeti, Gazmend Aliji, Orhan Ibraimi, Stojko Paunovski, Imer Aliu, Ernad Fejzula, Meral Ushini Ferati and Bekim Fazliu. Every vote of these lawmakers costs the state over 10,000 denars.
Most economical are VMRO-DPMNE MPs. Ivan Ivanov, MP from Kocani is a recorder according to the number of times he has voted. Last year he pressed the button 1,556 times. He is followed by Blagorodna Bojadzieva, Magdalena Manaskova, Momcilo Avramovski, Sladjana Matovska, Marjanco Kolevski, Blagoja Despotovski, Ane Lashkoska, Gjorgji Kodzhobashiev and Blagica Lasovska. All these MPs voted over 1,500 times in 2015.
But the publication My MP presents that these MPs, apart from the voting, have no greater role in the discussions and proposing laws. An exception to this group of MPs is Blagoja Despotoski who has requested a permission to speak 110 times.
According to Pavle Trajanov, the ruling party MPs have no significant role except for voting.
"Generally MPs are without any influence. With this model of functioning of the Parliament, no law can be passed without being supported in the government. They will impose their majority in the parliament to pass all the bills. VMRO-DPMNE and DUI agree what will pass in the parliament", says Trajanov.
He adds that so far it has neither happened MPs to block any law of the Government and not to pass it, nor can change something drastic by amendments.
Zoran Vitanov, economic analyst and former MP also believes that the Parliament is used only as a voting machine.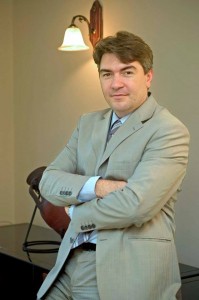 "As the parliamentarians are dependent, the state is a slave one. Parliament is the control system of the executive power in stable democracies. The government should be afraid of the Parliament, not the MPs of the government. In Macedonia there is a dictatorship because MPs do not vote by their own will", Vitanov says.
He believes that MPs should be given complete freedom and higher economic independence to be able to control the government and ministers, and not vice versa as it is now.
A law costs 3.700 Euros
Any law enacted by Parliament and prepared by MPs costs the state 3.700 Euros. Last year the MPs proposed laws 633 times. 82 MPs put their signature on a bill.
The most active in proposing laws were Goran Sugareski with a signature on 21 laws, Ilija Dimovski 19, Talat Xhaferi 19 and Jovan Mitreski with 16 signatures on a law.
Last year MPs were paid 2.3 million Euros for salaries, travel and other expenses.
(The story was is supported within the NED project "Raising Awareness about Corruption through Investigative Reporting")
Comments
comments