14 civil organizations signed Tuesday contracts for grants as part of an EU-funded project on establishing good governance standards in local self-government units based on the so called SIGMA principles of public administration.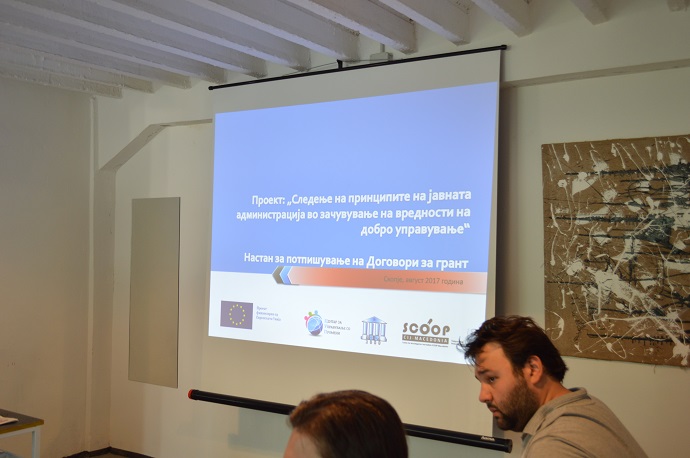 The project "Monitoring of principles of public administration in preserving good governance values" is implemented by the Center for Change Management in Skopje in partnership with the association for management consulting MKA-2000 and the Center for Investigative Journalism SCOOP Macedonia.
The European Union has foreseen EUR 70,000 for the project to be implemented, i.e. EUR 5,000 for each grant beneficiary.
Good governance standards in the central state administration, established with SIGMA – a joint intuitive of the European Commission and the OECD – are going to be adjusted to the needs of local self-government units, according to project coordinator Martin Dodevski.
"By holding a series of events and debates, we will make an effort to establish these standards, to evaluate to which extent the best good governance practices are implemented and to suggest ways for improvement according to the standards. How municipalities develop their policies and strategies, how they manage their funds, how they provide public services and how information is published – all of this will be covered. The ultimate goal is local authorities to provide better services to the citizens," stated Dodevski.
After the political crisis came to an end in the country, it is of key importance to re-focus on reform in the public administration under the EU's recommendations, said Neda Maleska of the Center for Change Management.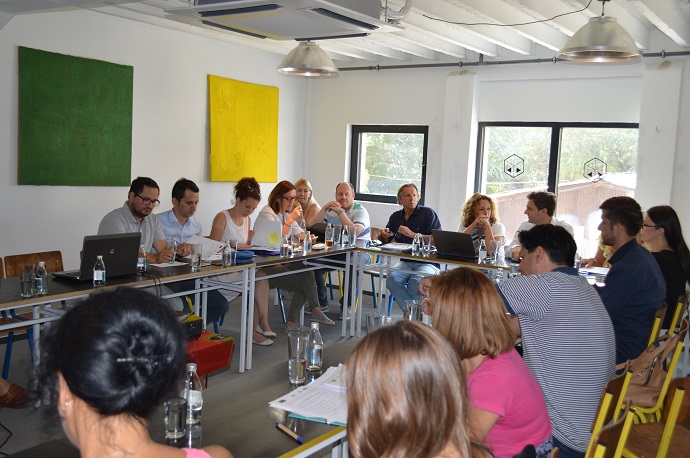 Journalist Zoran Ivanov, a SCOOP representative, at the event underscored the importance of having public support. "It is vital effects of the efforts of the civil organizations to reach as many people as possible," he stressed.
The project, Ivanov said, will help civil organizations acquire skills to engage in championing policies and influence amongst decision making stakeholders in order to be able to identify shortcomings in implementing the good governance model of the EU, and in motivating transparency, accountability and service-oriented administration.
Activities are set to be conducted next year. A cooperation with the Ministry of Local Self-Government will be initiated so as to turn the standards into practice.
Comments
comments