Anne Haubek, is journalist since 1993, works with Danish Broadcasting Corperation, hosts a weekly radio show on European politics and current affairs, producer of radio documentaries, member of the board of the Danish Association for Investigative Journalism, coordinator for Macedonia and Kosovo.
Barbara Matejcic is based largely in Zagreb, Croatia, Barbara Matejčić started her journalistic career after studying Croatian language and literature at Faculty of Humanities and Social Sciences at University of Zagreb. After a years in daily national newspaper Vjesnik, covering mostly culture, she became a freelance journalist focusing mostly on social justice issues and human rights. Barbara writes human interest stories, features and investigative reports for print and online media in Croatia and the Balkan region. Barbara is also a committee member and Croatian coordinator for SCOOP, the Danish network for investigative journalism, and she regularly contributes for Balkan Investigative Reporting Network. She was awarded for best coverage of LGBT rights in the last decade (2000-2010).
Brigitte Alfter co-founded Journalismfund.eu with Ides Debruyne, where I hold the position of director with the task to establish and develop the model. Journalismfund.eu gives research grants to small teams of journalists for cross-border and European stories, the aim is to strengthen high quality journalism in Europe. In it's advisory board Journalismfund.eu unites a large number of investigative journalism organisations and centres as well as individual journalists from all over Europe. In irregular intervals I contribute to my two blogs about various aspects of journalism and transparency in Europe, the Watchdog Blog at the EUobserver is targetted towards a European audience, the Grænseoverskridende blog at the Danish journalists' magazin Journalisten.dk targetted towards a Danish/Nordic audience.
David E. Kaplan is director of the Global Investigative Journalism Network, an association of more than 70 organizations worldwide dedicated to the expansion and support of investigative reporting. For more than 30 years he has managed nonprofit newsrooms, investigative teams, and cross-border projects. Kaplan has reported from two dozen countries and his stories have won or shared more than 20 awards. He is a four-time winner of the coveted Investigative Reporters and Editors Award, including three medals, IRE's highest honor. His work has also been honored four times by the Overseas Press Club, as well as by the American Bar Association, Association of Health Care Journalists, and World Affairs Council. Kaplan serves on the World Economic Forum's Global Agenda Council on Organized Crime and he is editor at large for the Organized Crime and Corruption Reporting Project. His books include YAKUZA, published in 12 languages and widely considered the standard reference on the Japanese mafia. Kaplan has worked in media development for 20 years and has trained more than a thousand reporters worldwide in his investigative journalism workshops.
Drew Sullivan is a veteran journalist and media development specialist who has worked for almost a decade in Eastern Europe and Eurasia.  He founded the Center for Investigative Reporting in Bosnia-Herzegovina in 2004 and served as director, editor and now advising editor to the organization. He co-founded and served as the first director of the Organized Crime and Corruption Reporting Program, a regional consortium of investigative centers, where he now serves as advising editor. He founded the Journalism Development Network, an innovative media development organization with programs worldwide.  As a journalist, he led a team of reporters looking at corruption by the Bosnian prime minister which led to his eventual indictment and resignation.  His work has been awarded the Daniel Pearl Award, the Online Journalism Award for investigative reporting, the Global Shining Light Award for reporting under duress, the Tom Renner award for Crime Reporting and many other international awards. He worked as an investigative reporter for the Tennessean newspaper in Nashville and for the Special Assignment Team of the Associated Press in New York. He has served on the board of directors of Investigative Reporters and Editors and the National Institute for Computer Assisted Reporting.  Before becoming a journalist, he was an aerospace engineer on the Space Shuttle Project for Rockwell International Space Systems.
Henrik Kaufholz is member of the board of Danish Association for Investigative Journalism, former manager of Scoop now coordinator for Moldova, Ukraine, Belarus, Russia and Armenia. In the bord for the next Global Conference of Investigative Journalism. Journalist since 1967, with Politiken since 1974. Correspondent in Bonn 1981-85, covered the Balkans from Copenhagen 1990-1995, correspondent in Moscow 1995-97 and in Berlin 1997-2002. From 2007 to 2009 ombudsmand at Politiken, now at the foreign desk.
Katerina Spasovska is an assistant professor at Western Carolina University, Communication Department. She is teaching news writing and international media classes. She holds Ph.D. from University of Tennessee. Her research interests are in journalism, media development and minority media in South East Europe. She has worked as a journalist in Macedonia for 14 years covering economy, social and human rights issues and working as investigative reporter and editor. From 2005 to 2007 served as SCOOP coordinator for Macedonia.
Paul Radu is the executive director of the Organized Crime and Corruption Reporting  Project and a co-creator of the Investigative Dashboard concept and of RISE Project, a new platform for investigative reporters and hackers in Romania. He has held a number of fellowships, including the Alfred Friendly Press Fellowship in 2001, the Milena Jesenska Press Fellowship in 2002, the Rosalyn Carter Fellowship for Mental Health Journalism in 2007, the 2008 Knight International Journalism fellowship with the International Center for Journalists as well as a 2009-2010 Stanford Knight Journalism Fellowship. He is the recipient of numerous awards including in 2004, the Knight International Journalism Award and the Investigative Reporters and Editors Award, in 2007, the Global Shining Light Award, the Tom Renner Investigative Reporters and Editors Award and in 2011 the Daniel Pearl Award for Outstanding International Investigative Reporting.
Stanimir Vaglenov is the head of the Department of Information and Online Services at Media Group Bulgaria and teaches investigative journalism at Sofia University. In 2007 he founded the Bulgarian Investigative Journalism Centre in Sofia. Stanimir was honored with a Daniel Pearl Award for his work with the Organized Crime and Corruption Reporting Project, and in 2011 he won the Global Shining Light Award in Toronto, Canada with another team of journalists. In September 2003 his first book of journalistic investigations was published in Bulgarian.
John Holland is consultant and trainer for Albanian journalists specializing in coverage of the courts, human rights, legal issues and public corruption. Also designing and implementing a new Independent Media Venue, which will provide a forum for journalists and citizens to address issues of justice and corruption facing the country. Holland also worked in OCCRP as investigative Editor responsible for training, editing and advising reporters in eight countries across Eastern Europe.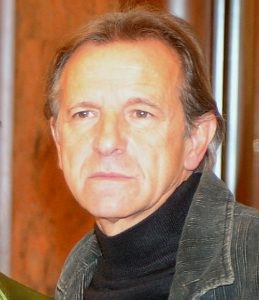 Zoran Ivanov is a doyen of Macedonian journalism. He started his extremely rich professional career as a journalist at Radio Skopje and continued as an editor and editor in chief in various media houses as Macedonian Radio – Radio Skopje, Radio Deutsche Welle, Cologne, Channel 103, MTV, TV Sitel, "Utrinski Vesnik", TV Alfa etc. He continued his professional engagement as a program director of TV 24 News. He is the founder of the state news agency MIA, where he was director and editor in chief. He is also the founder of the Radio Channel 103. He was also government spokesman from 1997 to 1998. During the period 2007-2010 he was communication and media advisor and government adviser in the cabinet of the then President of Republic of Macedonia.
He has won numerous journalism awards, including: yearly awards in Radio Skopje and Macedonian allied radio stations for journalistic achievements; the award "Krste Petkov Misirkov" of the Association of Journalists of Macedonia; the annual journalistic award of the Macedonian Radio and Television; the award "Krste Petkov Misirkov" – journalist of the year by the Association of Journalists of Macedonia; the annual jubilee journalistic award for the 50th anniversary of the Macedonian Radio Television. He has received the award "Mito Hadzivasilev-Jasmin" for journalism three times. In 2012 he received the award "Krste Petkov Misirkov" for lifetime achievement by the Association of Journalists of Macedonia.
He has been agency journalism lecturer in postgraduate studies in journalism at the University "Ss. Cyril and Methodius "- Skopje and journalism trainer at the Macedonian Institute for Media – MIM.
He is an author of numerous publications such as: two-volume book "Ambient", "Information and media" – in the "Culture of Peace" by Friedrich Ebert, "Ethics in journalism, ethics in the media business," "Agency Journalism" – a script  for postgraduate studies at the University "Ss. Cyril and Methodius" and co-author of the textbook "Writing for electronic media".
He loves parachuting. He has been president, vice president and secretary general of the Aeronautical Federation of Macedonia as well as selector and coach of the national parachuting team of Macedonia and international parachuting judge with FAI license.
He initiated the construction of sport airport Stenkovec and he has been chairman of the aero-club "Yuri Gagarin" – Skopje in two mandates. He has also organized a few air shows and sporting domestic and international aviation competitions.
He is a pilot of sport aircraft and aircrafts and has realized 2003 parachute jumps. He was a state representative in parachuting in the period 1971 – 1976. He has won 60 medals in Macedonia and within the SFRY in parachuting, and 14 of the prestigious international parachute games. He has been the athlete of the year by the Aeronautical Federation of Macedonia four times. He has also been a state champion in parachuting four times. He has received the "Golden badge with 3 diamonds" – the highest international recognition of World Air Sports Federation – FAI, and the international highest award of the World Air Sports Federation – FAI for 2006 – "Paul Tissandier" for universal contribution in the development of civil and air sports and special results in sport parachuting.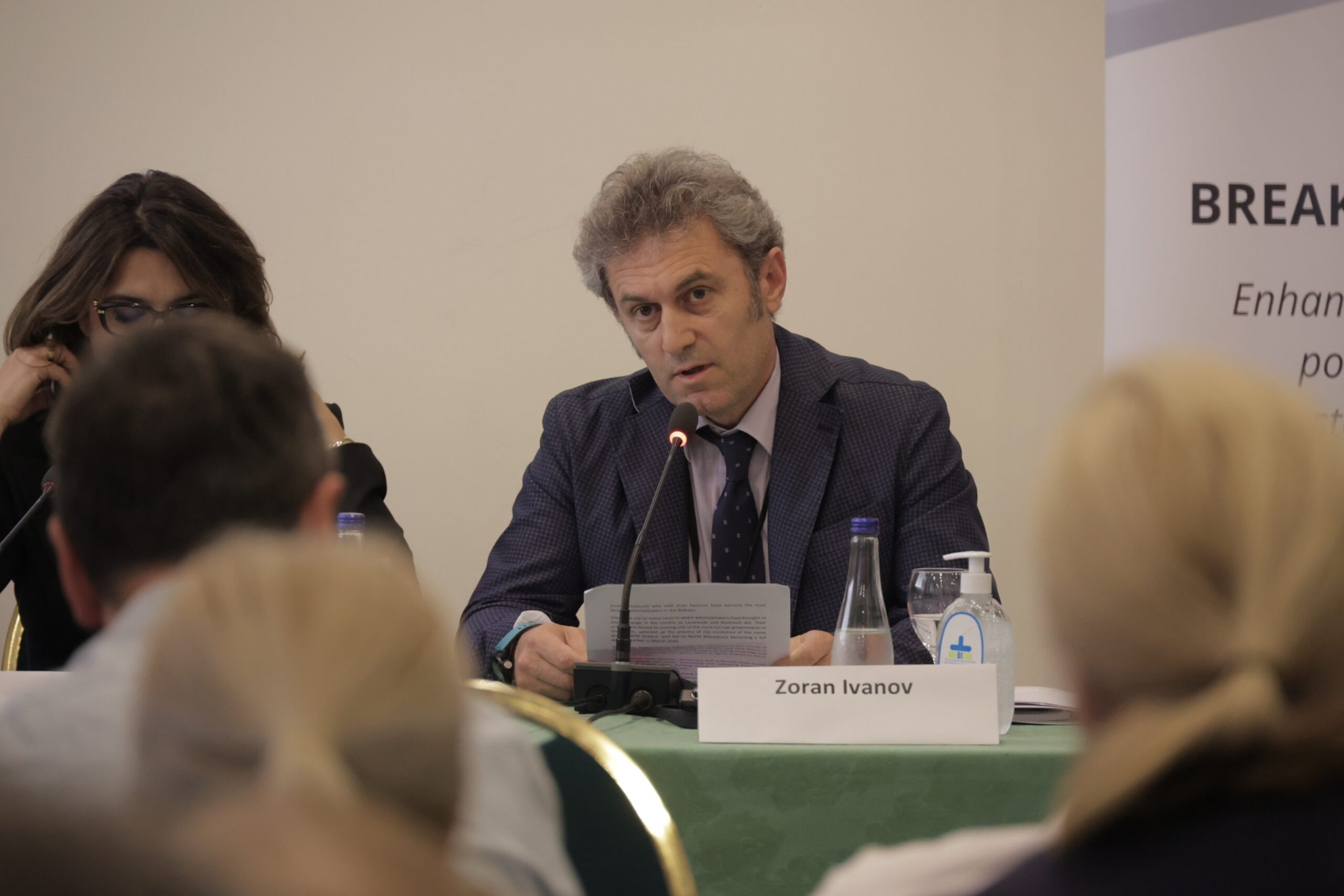 Arjan Dyrmishi is Coordinator and founder of Whistleblower coalition of South East Europe and founder of Center for the Study of Democracy and Governance in Tirana Albania. His experience includes both the government and non-government sectors. He has held different senior positions in the Albanian government, including the Prime Minister's office, the Ministry of Defence, the National Intelligence Service and the State Minister for Diaspora. In the non-government sector he has written a number of publications in the field of security sector reform and governance, regional security and diplomacy, governance, democratization and anticorruption. He has frequently appeared in the media and public events to comment and advocate on matters related to those fields.