---
---
Obsolete equipment, reduced efficiency and disgruntled citizens. This is the image of utilities, where it seems that nothing changes except the number of employees.
The research of the Center for Investigative Journalism SCOOP Macedonia showed evidence that the number of utility employees increases for every election. In 2005 there were 6,034 utility employees, in 2008 and 2009 on the eve of local elections further 1,000 people were employed. More than 1,000 people were employed before the local elections in 2013 and parliamentary elections in 2014.
Using the Law on Free Access to Public Information we sent requests to all utilities via municipalities which are their founders and we received a response from 61 municipality. The total number of inhabitants living in municipalities that submitted answers is 1.715 million.
"The reasons for such situation should be sought in politics", says Jane Vrteski, management consultant for development of utilities and owner of the consulting company Balkan Development Solutions.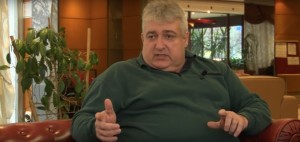 "The number of employees in the utilities is greater than that required for the obligations that these public enterprises have. Due to pressure for political employment they do not have quality staff to perform related tasks", he adds.
No money for equipment
While municipalities increase the number of employees in the utilities before each election cycle, quality of services and equipment in these enterprises is declining. Vehicles for waste collection are several decades old. Municipalities, mostly from Eastern Macedonia, which have used foreign funds to buy a truck for garbage collection, are rare.
According to the economic analyst Zoran Vitanov, pre-election employment is harmful to the development of municipalities.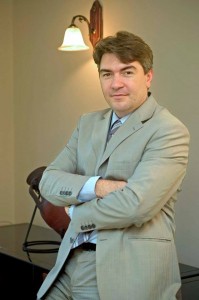 "Even to small children it is clear that it is about party employments. It is about self-centered policy, not about general interest", he says.
Vitanov thinks that no one considers the economic logic in the management of these enterprises.
"Neither mayors, nor the parties they come from are interested in economic logic. Regardless of which party they come from, they all have the same concept. Such employments are completely counterproductive", says Vitanov.
Economic analyst from Shtip Stojche Samardziski, says that this poor structure of party employment, will, in the end, however, be paid by citizens.
"The damage from party employments in municipalities is enormous. Citizens pay these people through the bills for carried out utility services, double or triple, on the other hand, they increase fixed costs in the companies", says Samardziski.
He adds that in some companies there is more than administration than operative workers.
On the other hand, Igor Spasovski, Chairman of the Board of ADKOM – Association of public utilities of Macedonia, says the condition in the utilities is poor, but there is justification for the increased number of employees. He believes that the acquisition of new duties has imposed new employments.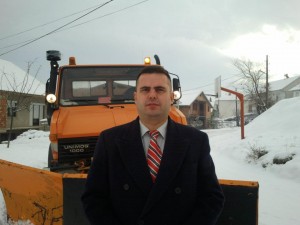 "The majority of utilities work on the threshold of profitability. Prices for the utilities' services are social, not market and that is the reason for their poor state. This prevents normal functioning of the utilities and hampers investments in machinery and other activities", says Spasovski.
Employees' salaries from citizens' pockets 
Ohrid and Struga are recorders by the number of employees in utilities. Most people have been employed in Proakva. For 10 years the number of employees in Ohrid utilities has increased for about 4 times, from 202 employees in 2005 to 774 people in 2014
The number of employees in Shtip utilities has also been increasing. The municipality has established 4 utilities. For Zoran Kostovski, longtime adviser in municipality Stip, party overstaffing does not stop.
"Latest employments are in local companies that collect money for parking in towns. Now the party army is there", says Kostovski.
The number of employees in the past 10 years has tripled in Pehcevo, Makedonski Brod, Chucher Sandevo and Prilep.
From the town under Marko's Towers they explain that their workload in the cemetery, the selection of waste and other activities of utility sphere has increased.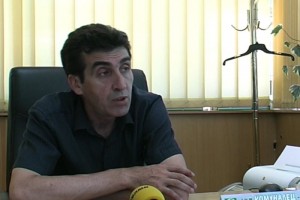 "PU Komunalec from Prilep, increasing green spaces and the operational plan for maintenance of streets and sidewalks in the suburbs, was in need of employment in both departments Sweeper and Parks and Green" says Zlatko Risteski, director of PU Komunalec Prilep.
In order to increase the number of employees in Prilep utilities, in the past 10 years every citizen of Prilep needs to allocate additional 65 denars per month just for salaries.
Every citizen of Ohrid pays 300 denars to pay utility employees. Citizens have to allocate this amount for the 776 employees every month. Most employees in Ohrid are in Proakva, 269, JP Ohridski  komunalec has 240, 105 are in Niskogradba, City Cemetery 69, 63 in JP Biljanini izvori, 61 in Ohrid cemeteries and 36 in the town market.
Citizens of Struga also pay a lot, 230 denars, Resen, Dojran and Gevgelija pay from 160 to 190 denars, while of the bigger towns, only 37 denars per month is allocated for utility employees in Gostivar.
(The story was is supported within the NED project "Raising Awareness about Corruption through Investigative Reporting")
Comments
comments