Center for Investigative Journalism SCOOP Macedonia has received the award for the best documentary on pollution in Skopje by the organization Green Globe. The film "Pollution: Skopje has reached Beijing" was released in January this year and described ways to reduce the pollution in the capital.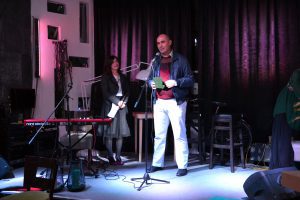 Besides SCOOP, Green Globe also awarded Gorjan Jovanovski for the application My Air, Donce Iliovski for Best Eco Photography, "One on One" show for the Air Day hashtag, Prof. Dr. Dragan Gjorgjev for his contribution to clean air, the host Ognen Janevski, the bicycle organization Na Tocak, Radio MOF and Anonymous Urban Artists for Best Guerilla Action.
The awards were given yesterday at the Youth Cultural Center.
Comments
comments