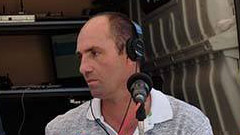 – Goran Lefkov has been an investigative journalist since 2009. He wrote the first research story for SCOOP Macedonia while SCOOP was functioning as a project of International Media Support. Since the foundation of the organization, he has been working as an investigative journalist. To date, he has published more than 100 short documentaries on corruption and at least 200 investigative stories. The most famous are: The story about the wealth of political parties, about the travel expenses of MPs and many others. With his stories, he has so far saved over 1 billion euros of money for the citizens of North Macedonia.
Active member of several international organizations for investigative journalism, Member and founder of the Balkan network of scientific journalists and many other organizations.
Member of the Council of Honor at ZNM from 2018 to 2022.
In 2021, he received a sentence from the German Constitutional Court where, along with 6 other investigative journalists, he sued the German Government for a wiretapping law by Germany's secret service, the BND.
In 2023 he is appointed for President of SCOOP Macedonia.
contact: lefkov@yahoo.com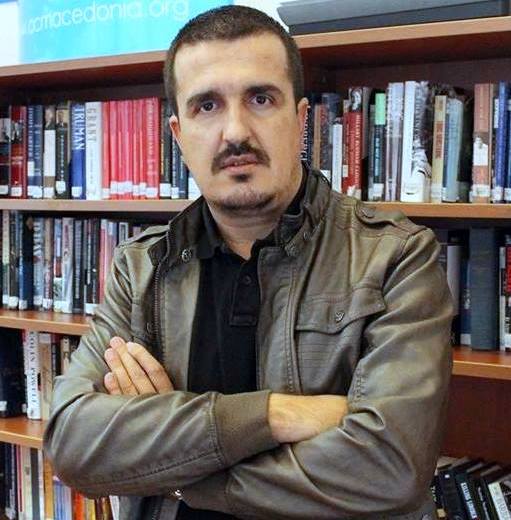 Xhelal Neziri is experienced investigative reporter and analyst. Since 2008 he has been representing Danish SCOOP project in Macedonia, coordinating national and trans-national investigative stories. At the moment Neziri is co-founder and director of Centre for Investigative Journalism SCOOP-Macedonia based in Skopje, and member of International Advisory Board at Journalismfund.eu based in Brussels.
Contact: xhelalneziri@gmail.com
Aleksandar Bozhinovski is Macedonian award winning journalist with nearly 20 years of professional experience. He started as a court reporter back in 1994, while studying Journalism College. With time he progressed to investigative reporter which key areas were police, army, organized crime and corruption. While studying Bozhinovski first met with investigative journalism with lectures from Denis Hamilton, in those days, investigative reporter at LA Times who was visiting teacher in Skopje University. He also atended some NGO work about human right with people from National democratis institute from Washington. During he's work in goverement owned Nova Makedonija daily (1999-2003) he wrote stories for Alternative information network, together with 20 other journalist from former Yugoslav republics, run by famous journalist Kim Mehmeti and funded by Council of Europe. Then, Bozhinovski was starter journalist in new daily Vreme were he achieve several rewards, like journalist of the year (for 2005) of Vreme, then Best investigative story from Danish sponsored Macedonian institute for media. This reward was for he's best story to this date, known as Khalid el Masri case. Bozhinovski was the first journalist in the world to reveal a case of extraordinary rendition (kidnaping suspects for terrorism by intelligence agencies). Story was taken by NY Times and the spread around the world. German TV, ZDF teamed with Bozhinovski in 2005 for more investigation on Masri case.In this time, Bozhinovski start collaboration with Organized crime and corruption project, a journalist organization funded by USAID in Washington consisted of investigative journalist form 10 other countries that jointly do stories on subject of organized crime and corruption. Bozhinovski work of several stories for OCCRP and in 2010 was finalist for Daniel Pearl award on Global investigative journalist conference held in Geneva. He also did investigation for Global Integrity. Bozhinovski also worked investigations for weekly Forum, daily Den and weekly and portal Republika. In 2011 he, with Zaklina Hadzi Zafirova and Xhelal Neziri, founded Center for investigative journalism SCOOP Macedonia. During 2013 he was project manager of National Endowment for democracy project: Raising awareness about corruption trough investigative reporting.

Contact: aleksandar@scoop.mk
Comments
comments